"If I create from the heart, nearly everything works; if from the head, almost nothing." -Marc Chagall
Holiday Program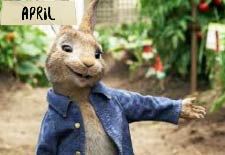 Peter Rabbit
Let's make codes to harvest carrots for Peter Rabbit! Learn how to sketch a garden for him, and watercolour the very famous Peter we all love.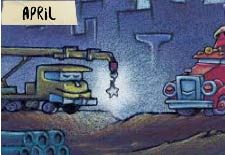 Construction!
Follow the New York Times Bestseller story Goodnight Construction Site, watercolour, code and sketch all that exciting diggers, tools, and buildings.
Mr. Shakespeare's birthday
Did you know it is Shakespeare's birthday on 23 April? So on 22 April, Friday, let's celebrate it! What? Who's Shakespeare? Oh my, you must come along and learn about him! Between 8:30 to 9:30, while waiting for everyone else to arrive, you can choose between drawing, lego and free play. The program will begin at 9:30am. We will spend the morning on painting for one of Shakespeare's amazing work 'A Midsummer Night's Dream'. At 11.30, let's build a digital cake with our clever coding tutor in the Creative Lab to celebrate Shakespeare's special day.In the afternoon, we will learn how to sketch people, in particular, Mr. Shakespeare!
0830-0930 Early arrival, lego, free play
0930-1030 Watercolour
1030-1045 Morning tea
1045-1120 Watercolour
1120-1130 Break
1130-1230 Creative lab
1230-1315 Lunch
1315-1500 Sketching
1500-1530 Afternoon tea
1530-1600 Pickup home time

0830-0930 Early arrival, lego, free play
0930-1030 Watercolour
1030-1045 Morning tea
1045-1120 Watercolour
1120-1130 Break
1130-1230 Creative lab
1230-1245 Morning session ends, pickup time
1300-1315 Afternoon session arrival
1315-1500 Sketching
1500-1530 Afternoon tea
1500-1600 Pickup home time
Brain Snack
No nuts please. Bring plenty tea if you attend full day and half day programs.
Lunch
You don't need to bring lunch if you attend half day programs. No nuts please.
Water
Due to Covid, we can't provide water, please bring plenty of water.
Learn continually, there's always 'one more thing' to learn! - Steve Jobs
Our students love us
I never knew sketching can be so fun, where I used to go was filled with white plasters that I wasn't interested in and I had no idea why I had to learn it.
T******** B*
Your curriculums are amazing. The connections between art, science and literature made it very interesting. Well done!
F***** G****
Your app is very helpful. I can have a look on my way to pickup my kids after work, and knowing what they've learnt on the day, it makes my transition from a career woman to a mum so seamless! Thank you!
W***** D*****
Frequently asked questions
What courses will I take?
All music majors take a group of basic musicianship classes including music theory, ear training, music history, and music technology, and piano specific lessons. You will also take private lessons with an applied instructor.
What can our Academy offer that I cannot get at other online schools?
First, you will participate in a thriving music department, surrounded by a culturally and musically rich community. Next, you will have the opportunity to learn from some of the most notable musicians in the field. Third, our academy is intricately involved with music education across the U.S. Our students regularly participate in local, state-wide, and national clinics, conventions, and festivals. Our academy is also host to a number of workshops, contests, music enrichment programs, and other events in which music education educators are involved.
What if the student and teacher's personalities don't work well together or the student is dissatisfied?
This is one of the advantages of taking your lessons at our school – we have 16 teachers so if a problem occurs – which is extremely rare – we can switch you over to one of the other teachers. If you think you may get more out of lessons from a teacher with a different teaching style, we have the flexibility to change you to another instructor.
Join our newsletter
Get updates on live streams, news and more right in your mailbox.
Creative Art & Technology Curriculum
Join In-Person & Online Total Flexibility
Learn with AJ Studio's Learning App 24/7