"The aim of art is to represent not the outward appearance of things, but their inward significance." -Aristotle
Holiday Program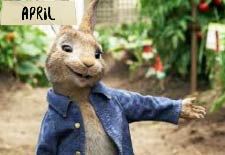 Peter Rabbit
Let's make codes to harvest carrots for Peter Rabbit! Learn how to sketch a garden for him, and watercolour the very famous Peter we all love.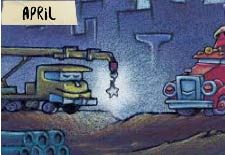 Construction!
Follow the New York Times Bestseller story Goodnight Construction Site, watercolour, code and sketch all that exciting diggers, tools, and buildings.
Maya angelou
Maya Angelou, a remarkable African American, who is she that a coin is with her on it? What's so special about Maya. Join us to learn about Maya, her beautiful poems and story, through art and coding.
The full day program includes an early drop off from 8.30am. At 9.30, we will learn how to watercolour an illustration for one of Maya's poem Life Doesn't Threaten Me. At 11.30, we will program a computer game, where we can collect as many of these special Maya Angelou coins as possible! In the afternoon sketching session, let's spend sometime to give Maya a nice portrait, to remember her and her contribution.
0830-0930 Early arrival, lego, free play
0930-1030 Watercolour
1030-1045 Morning tea
1045-1120 Watercolour
1120-1130 Break
1130-1230 Creative lab
1230-1315 Lunch
1315-1500 Sketching
1500-1530 Afternoon tea
1530-1600 Pickup home time

0830-0930 Early arrival, lego, free play
0930-1030 Watercolour
1030-1045 Morning tea
1045-1120 Watercolour
1120-1130 Break
1130-1230 Creative lab
1230-1245 Morning session ends, pickup time
1300-1315 Afternoon session arrival
1315-1500 Sketching
1500-1530 Afternoon tea
1500-1600 Pickup home time
Brain Snack
No nuts please. Bring plenty tea if you attend full day and half day programs.
Lunch
You don't need to bring lunch if you attend half day programs. No nuts please.
Water
Due to Covid, we can't provide water, please bring plenty of water.
Learn continually, there's always 'one more thing' to learn! - Steve Jobs
Our students love us
I never knew sketching can be so fun, where I used to go was filled with white plasters that I wasn't interested in and I had no idea why I had to learn it.
T******** B*
Your curriculums are amazing. The connections between art, science and literature made it very interesting. Well done!
F***** G****
Your app is very helpful. I can have a look on my way to pickup my kids after work, and knowing what they've learnt on the day, it makes my transition from a career woman to a mum so seamless! Thank you!
W***** D*****
Frequently asked questions
What programs should I choose?
Each day's program is independently topical, either consecutive days or a single day, choose whatever that works for your schedule!
I can't attend the program full day, can I still come?
Absolutely! Simple pick the morning, or afternoon sessions instead of a full day program. If you need to arrange an early or late pickup, please inform the studio. There is a late pickup fee of $20 every half an hour applied.
Due to the limited numbers of students we admit to each program, the studio is unable to take cancellations based on your change of mind. For medical reasons, please contact office to arrange a later time for your program.
Is there any sibling discounts?
While there isn't any discount due for the course, however there are early birds discounts from time to time, so join our newsletter below to stay informed.
Join our newsletter
Get updates on live streams, news and more right in your mailbox.
Creative Art & Technology Curriculum
Join In-Person & Online Total Flexibility
Learn with AJ Studio's Learning App 24/7