Creative art & technology curriculum

Join in-person & online for total flexibility

Learn with AJ studio learning app 24/7

AJ's graduate Eva, her life at Top 2 Art & Design Universities in the World!
From Not allowed to take design class to top of the world
Humble Beginning
Eva's humble beginning started when she wanted to take on design papers in high school. She was advised against it because of her lack of experience in the previous academic year's design class and concerns with her language barrier.
Turning point
Eva was already learning painting and sketching for about two years at AJ Studio. Determined and hard-working, after taking advice from the studio, she began adding private tuition to learn design on top of sketching and painting. A year later, her extensive portfolio consisted of idea exploration, writings on her concept and pages of design works, and a stack of sketching and painting work. Eva was accepted into the following academic year's design class. She was given admission within 15 mins of meeting with the headteacher and principal.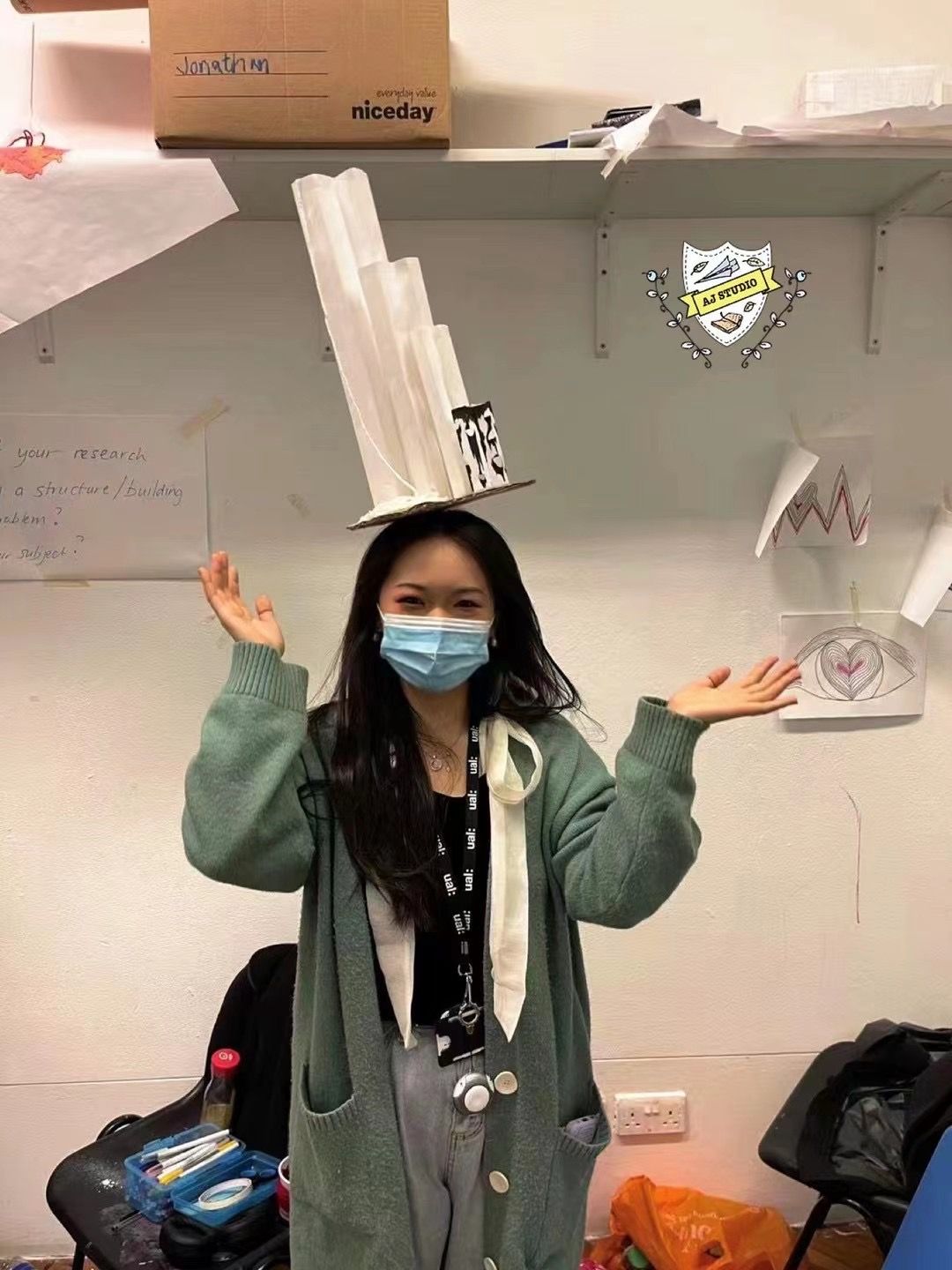 Eva in her art studio at the university of arts London 2022
Keep on Dreaming
Fast forward to Year 13, being top of her art and design classes, Eva decided to pursue art at the university level. All the portfolio work was done meticulously. When the news of admission to the top 2 art and design university in the World came, we couldn't be prouder!

Thanks for trusting us for five years with your learning Eva! The University of Arts London suits you well!

Despite COVID situations, Eva continues to abide by the values AJ Studio had taught her- she strives above and beyond on the littlest details for her personal best. Let's hear from Eva about study and life in London!

1. What are you studying?
I'm study fine art, at the moment, I've just started specialising in textile design.
Eva's recent work, Visualise Dreams, Studio work, the University of Arts London, May 2022
2. Do you sketch everyday?
Almost everyday. Some days when other papers take up more time, it gets hard to do it, but I try to sketch most days.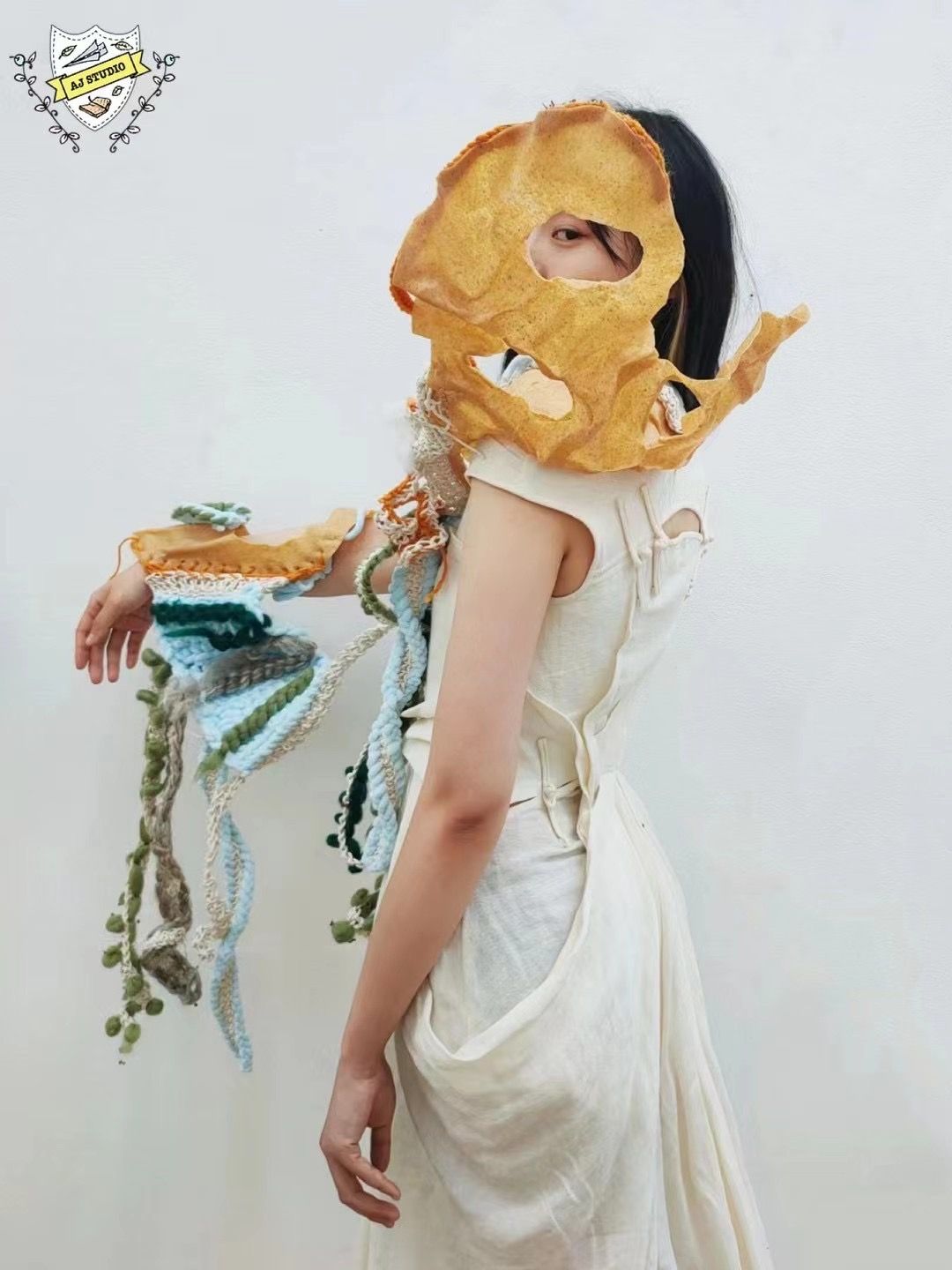 Eva's recent work, Philosophical communication, Studio work, the University of Arts London, May 2022
3. Is everyone good at art in your school?
Yes!! They are of a higher standard than any art students I've seen. I may have been the best when I went from high school in New Zealand to the University of Arts London. But now I find all my classmates are 'the best'. So really, I am amongst the best of the bests!
4. Do you feel the pressure to be better?
Of course. Especially when coming from a different country. I feel I need to be top of my games to stay current and sharp.
5. How do you improve your creative ability?
Read books! Take photographs of everything that inspires you. Go see exhibitions. Especially those ones recommended by Alice because she's wise. lol
Practice more, listen to all your tutors at the Studio. They really know what they are doing!
sign up for news and exclusive offers
Sign up to our mailing list today!
one-click unsubscribe

tips, deals and offers